Use Findka via RSS
6 January 2021
You can now get your Findka recommendations via RSS. Just go to Settings and click "Get feed link."

You'll get a private link that looks like this: https://essays.findka.com/api/feed/5128caf5-ff30-4e2c-9ffc-128a9bed2103. That feed will contain all the essays that have been emailed to you. I use Readability to include the whole article content, and I add rating links to the top.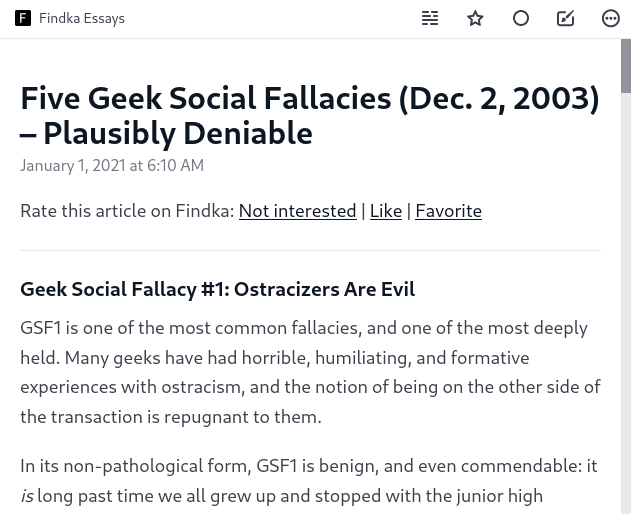 Shoutout to Feedbin, the RSS reader shown in the screenshot.
I don't write this newsletter anymore but am too lazy to disable this signup form. Subscribe over at tfos.co instead.